Buy Tickets
PG-13
Art
Written by Yasmina Reza
Translated by Christopher Hampton
Directed by Kevin Harris
Scenic Design by David Linfield

Show Times
September 28 – October 14, 2018
 Wed - Sun @ 7 pm
 Sat & Sun @ 2 pm

About
Winner of the 1998 Tony Award for Best Play.

Three men. Three friends. One white painting. One of the most successful comedies ever.
How much would you pay for a white painting? Would it matter who the painter was? Would it be art? One of Marc's best friends, Serge, has just bought a very expensive painting. To Marc, the painting is a joke, but Serge insists Marc doesn't have the proper standard to judge the work. Another friend, Ivan, allows himself to be pulled into this disagreement which escalates to often hilarious proportions.
Running Time: Approximately 1 hour, 20 minutes with no intermission.
Please Note: Our box office and lobby open one hour before show time. Please arrive early and allow extra time for parking, especially on Thursday nights when the SLO Farmers Market is in full swing. Due to the intimate nature of our theatre, late seating is NOT guaranteed. Please see our Late Seating Policy for more information.
Photos
RyLo Media Design, Ryan Loyd
Reviews
…wildly funny, naughtily provocative
…a nonstop cross-fire of crackling language, serious issues of life and art expressed in outbursts that sound like Don Rickles with a degree from the Sorbonne…Reza is a fiendishly clever writer…'ART' sounds like a marriage of Molière and Woody Allen…"
You'll roar with laughter!
Cast
Sponsors
Carol Kiessig
Show Sponsor
Christine & Bob Williams
Show Director Sponsor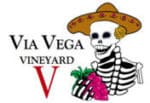 Toast of the Town
Toast of the Town
---
Presented by special arrangement with Dramatists Play Service, Inc.