Buy Tickets
PG-13
Cabaret Gala Celebration
Show Times
March 11 – March 11, 2016
 Friday @ 5:30 pm

About
Auf Wiedersehn, À Beintôt…Farewell!
The Farewell Celebration Gala performance of Cabaret is now SOLD OUT.  
See below for more information about the event and we look forward to seeing our guests this Friday night for a fabulous party, complete with fine wine and delectable food, at our very own "Kit Kat Klub!"
Arriving at 5:30 pm, guests will be greeted by generous hospitality, including German-themed, dinner-sized hors d'oeuvres, catered by Chef Debbie Collins. Award winning Wedell Cellars wine will be served along with sparkling wine from Lucas & Lewellen Vineyards and Opolo Vineyards (Opolo wine courtesy of California Fresh Market.) You'll enjoy mingling with friends while admiring our "wall of wine" where you can "take your pick and take your chances" on fine Central Coast wine valued between $20 and $150! You can also make your reservations at unique, fun-filled parties offered by some of our closest friends in support of the theatre.
At 7 pm, you'll settle into your seats to enjoy our critically acclaimed production of Cabaret. Intermission features more food and wine and your final chance to purchase a party or wine. After the show, dessert will be served as guests, cast and crew mingle and enjoy the final festivities in SLO REP lobby.
(Your $100 ticket purchase includes a $40 tax-deductible donation. Your $85 ticket purchase includes a $25 tax-deductible donation.)
Photos
2015 Gala Photos by Jamie Foster Photography
Sponsors
Gina Kirk
Gala Celebration Sponsor
Carol Kiessig
Gala Celebration Sponsor
Laura Hopkins
Exclusive Show Sponsor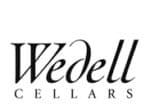 Angel Wine Sponsor
Media Sponsor
Media Sponsor