Buy Tickets
PG-13
The Producers
Book by Mel Brooks and Thomas Meehan
Music & Lyrics by Mel Brooks
Original direction and choreography by Susan Stroman
Through Special Arrangement by StudioCanal
Directed by Kevin Harris
Musical Direction by Lacey McNamara
Choreography by Drew Silvaggio
Costume Design by Keith Wetzel
Additional Costume Design by Randal Sumabat
Scenic Design by David Linfield
Hair & Make-up Design by Emy Authier

Show Times
February 16 – March 11, 2018
 Wed, Thu, Fri, Sat, Sun @ 7 pm
 Sat & Sun @ 2 pm

About
Winner of 12 Tony Awards!
Max Bialystock, the one­time king of Broadway producers hungry to strike it rich, and Leo Bloom, an accountant with dreams of someday becoming a theatre producer, discover that they could get richer by producing a flop than a hit and start by finding the worst show, worst director, and worst actors. When their new production, Springtime for Hitler, turns out to be a smash success, the result is hilarious musical chaos!
The Producers runs approximately 2-1/2 hours including one 15 minute intermission.
Martinis will be served at the theatre bar at the following performances of The Producers:  Friday, March 2 and Friday, March 9th.  (These are in addition to the sold-out Gala Martini Night on February 23rd.)
Please Note: Parents need to know that this musical comedy includes broad physical and "vaudevillian" humor: ethnic, gay, and sex jokes, with language that might need explanation for younger audiences. Mel Brooks' comedy is irreverent, a little raunchy and very, very funny. There is minimal use of crude language as well. Since the play is a satire, only kids old enough to recognize the show's tongue in cheek references should see it. Recommended for ages 12 or 13 and up.
Late Seating Notice: Our box office and lobby open one hour before show time. Please arrive early and allow extra time for parking, especially on Thursday nights when the SLO Farmers Market is in full swing. Due to the intimate nature of our theatre, late seating is NOT guaranteed. Please see our Late Seating Policy for more information.
Photos
RyLo Media Design, Ryan Loyd
Reviews
A gift from the show-biz Gods!
Cast
Max Bialystock
Billy Breed
Franz Liebkind
Seth Blackburn
Roger De Bris
Mike Mesker
Carmen Ghia
Cameron Parker
Ensemble
Kelly Fidopiastis
Ensemble
Gregory Gorrindo
Ensemble
Jacqueline Hildebrand
Sponsors
Candice & Ken Craig
Show Sponsor
Christine & Bob Williams
Show Sponsor
Gregg & Rob Wolff
Show Director Sponsors
Arlene Sackman
Musical Director Sponsor
Shelia Patterson
Choreographer Sponsor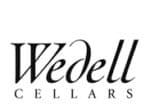 Gala Wine Sponsor
Toast of the Town
Media Sponsor
Media Sponsor
---
Presented through special arrangement with Music Theatre International (MTI).
All authorized performance materials are also supplied by MTI.
wwwMTIShows.com