Buy Tickets
G
A Christmas Story
A Play in Two Acts written by Philip Grecian
Based on the Warner Bros. motion picture by Jean Shepherd, Leigh Brown & Bob Clark
And on the book "In God We Trust, All Others Pay Cash" by Jean Shepherd
Directed by Kevin Harris
Scenic Design by David Linfield
Costume Supervisor by Randon Pool

Show Times
December 7 – December 22, 2019
 Tue-Sun @ 7 pm
 Sat & Sun @ 2 pm

About
A Holiday Tradition for San Luis Obispo families!
Jean Shepherd's memoir of growing up in the midwest in the 1940s follows 9-year-old Ralphie Parker in his quest to get a genuine Red Ryder BB gun under the tree for Christmas. Ralphie pleads his case before his mother, his teacher and even Santa Claus himself. The consistent response: "You'll shoot your eye out!" Bring the whole family to A Christmas Story for a heartwarming, funny, nostalgic holiday treat!
A Christmas Story runs approximately two hours including one 15 minute intermission.
Photos
RyLo Media Design, Ryan C. Loyd
Reviews
A Christmas Story is a Christmas MUST.
Cast
The Old Man
Seth Blackburn
Miss Shields
Rachel Tietz
Esther Jane
London Raftery
Sponsors
Show Sponsor
Jay & Nicole Raftery
Show Director Sponsors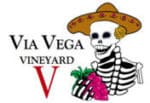 Toast of the Town Wine Sponsor
Toast of the Town Beer Sponsor
---
Produced by special arrangement with the Dramatic Publishing Company of Woodstock, Illinois.