Buy Tickets
Dead Man's Cell Phone
Written by Sarah Ruhl
Directed by Kerry DiMaggio
Artistic Direction by Michael Siebrass

Show Times
March 17 – March 18, 2017
 Friday @ 7 pm
 Saturday @ 2 pm & 7 pm

About
An incessantly ringing cell phone in a quiet café. A stranger at the next table who has had enough. And a dead man—with a lot of loose ends. So begins Dead Man's Cell Phone, a wildly imaginative new comedy by MacArthur "Genius" Grant recipient and Pulitzer Prize finalist, Sarah Ruhl, author of The Clean House and Eurydice.

What is a Staged Reading?
A staged reading is a form of theatre without sets or full costumes and props. The actors read from scripts, sometimes using music stands. They may be seated, stand in fixed positions, or incorporate minimal stage movement.
SLO REP's staged reading series is named after the infamous trilogy of plays written by Alfred Jarry that were banned from the stage after riots erupted on opening night. Ubu's Other Shoe pays homage to the spirit of Jarry and to all artists who strive to explore the fringes of their art. This exciting series exists to offer actors, directors and audience members an opportunity to experience incredible plays that do not necessarily fit into our regular main stage season. Thank you for taking this journey with us.
Reviews
Ruhl's zany probe of the razor-thin line between life and death delivers a fresh and humorous look at the times we live in
Titles by their nature imply that the play's architecture is like a bull's eye with the point being in the center. Sometimes the point is in the margins, or in the experience of throwing the dart.
...beguiling new comedy...Ms. Ruhl's work blends the mundane and the metaphysical, the blunt and the obscure, the patently bizarre and the bizarrely moving.
Satire is her oxygen. . . . In her new oddball comedy, Dead Man's Cell Phone, Sarah Ruhl is forever vital in her lyrical and biting takes on how we behave.
Cast
Mrs. Gottlieb
Patty Thayer
Dwight
Jonathan Schadrach
Sponsors
Gina Kirk & Jim Solomon
Ubu's Other Shoe Season Sponsors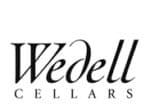 Wine Partner
---
Presented through special arrangement with Samuel French, Inc.