Buy Tickets
Guys and Dolls
Music & Lyrics by Frank Loesser
Book by Jo Swerling & Abe Burrows
Based on a Story and Characters by Damon Runyon
Directed by Kevin Harris
Musical Direction by Lacey McNamara
Choreography by Zach Johnson
Set Design by David Linfield
Costume Design by Keith Wetzel

Show Times
February 17 – March 12, 2017
 Thursdays, Fridays & Saturdays @ 7 pm
 Saturdays & Sundays @ 2 pm
 Special Sunday Evening Show: March 5 @ 7 pm

About
All the hot gamblers are in town, and they're all depending on Nathan Detroit to set up this week's incarnation of "The Oldest Established Permanent Floating Crap Game in New York." Sarah Brown is short on sinners at the mission she runs, Miss Adelaide wants Nathan to finally marry her and Sky Masterson bets on the right girl at the wrong time. Add a generous helping of the Tony winning music and lyrics of Frank Loesser, and you've got the perfect Gala musical celebration for our 70th Anniversary year!
Enjoy Dinner and a Show for just $70!
Gala Saturday Martini Nights
February 25 & March 4, 2017
Lobby opens at 5:30 pm for wine, food, martinis and mingling / Show starts at 7 pm
$70 in honor of 70 Years
Make your Guys and Dolls experience extra special by joining us for one of our two Special Saturday Night Shows featuring Wedell Cellars wine, generous hors d'oeuvres and martinis! Join us for a party celebrating 70 years of SLO REP and our very special Gala Musical Comedy production of Guys and Dolls!
Buy Tickets
Photos
Danielle Dutro McNamara Photography
Cast
Nicely Nicely Johnson
Gregory Gorrindo
Benny Southwest
Zach Johnson
Rusty Charlie
Paul Marszalkowski
Arvide Abernathy
Jamie Foster
Harry the Horse
Vincent Lemos
Nathan Detroit
Cameron Parker
Master of Ceremonies, Crapshooter, Ensemble
Patrick O'Hara
Waiter (Havana), Crapshooter, Ensemble
Sergio Gavidia
Waiter (Hotbox), Crapshooter, Ensemble
Jed Authier
Drunk, Crapshooter, Ensemble
Creston Cooper
Angie the Ox, Crapshooter, Featured Dancer, Ensemble
Dylan Perry
Miss Adelaide
Kate Stephens
General Cartwright
Sandy Schwarer
Big Jule
Christian Clarno
Hot Box Girl, Ensemble
Rebecca Gruett
Hot Box Girl, Ensemble
Cadence Mitchell
Hot Box Girl, Ensemble
Nicole Cortese
Hot Box Girl, Ensemble
Emy Authier
Featured Dancer
Michelle Hansen
Sponsors
The Bostrom Family, In Memory of Bob Bostrom
Show Sponsors
Christine & Bob Williams
Show Sponsors
Show Sponsors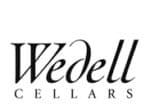 Gala Wine Sponsor
Advertising Support
Advertising Support
---
Presented through special arrangement with Music Theatre International (MTI)