Buy Tickets
PG
Lost in Yonkers
Written by Neil Simon
Directed by Suzy Newman

Show Times
May 4 – May 20, 2018
 Wed, Thu, Fri, Sat, Sun @ 7 pm
 Sat & Sun @ 2 pm

About
Winner of the 1991 Pulitzer Prize for Drama, this memory play by America's great comic playwright is set in Yonkers in 1942. Eddie Kurnitz deposits his two young sons on his stern mother's doorstep when he must take to the road as a salesman.  Over the next 10 months, the two boys learn about life, love and family from their no-nonsense Grandma, their sweet Aunt Bella and their Uncle Louie, a small-time hoodlum, in a strange new world called Yonkers.
Lost in Yonkers will run approximately 2 hours and 15 minutes including one 15 minute intermission.
Please Note: Our box office and lobby open one hour before show time. Please arrive early and allow extra time for parking, especially on Thursday nights when the SLO Farmers Market is in full swing. Due to the intimate nature of our theatre, late seating is NOT guaranteed. Please see our Late Seating Policy for more information.
Photos
Jamie Foster Photography
Reviews
Laughter and tears have come together in a new emotional truth. There are moments in this play when you experience a new kind of laughter for Simon, a silent laughter that doesn't explode into a yuk but implodes straight into your heart.
Cast
Sponsors
The Bostrom Family, In Memory of Bob Bostrom
Show Sponsor
Show Director Sponsor
Michael W. Moats, MD
Toast of the Town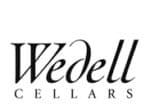 Toast of the Town
---
Presented by special arrangement with Samuel French, Inc.