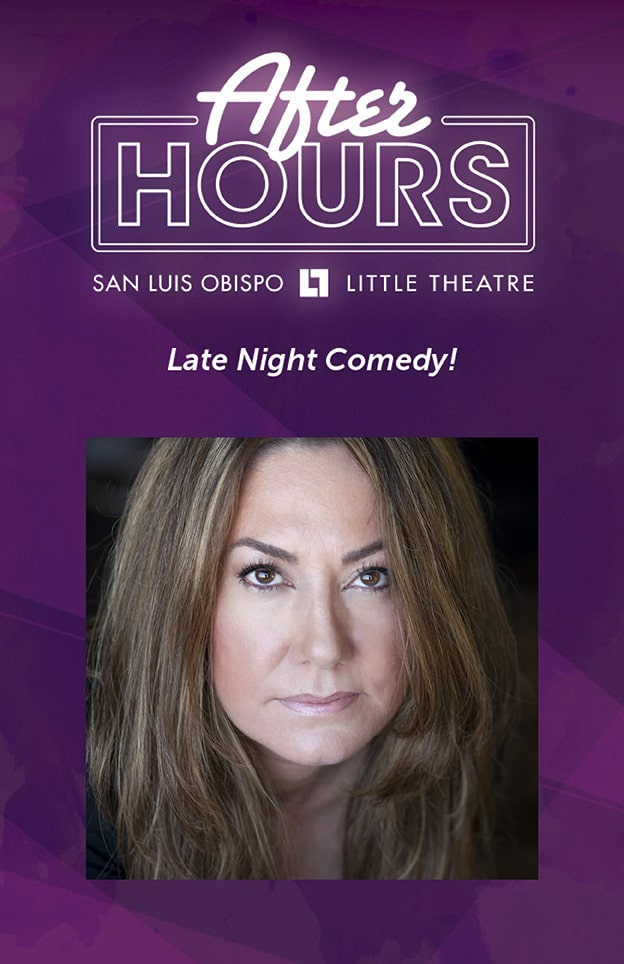 Buy Tickets
Oreos and Percodan
Written & Performed by Becky Pedigo
Directed by Jill Turnbow

Show Times
April 8 – April 16, 2016
 Fridays & Saturdays @ 9:30 pm
 Sundays @ 7 pm

About
World premiere!

Take a joy ride with tales from life on the road as a standup comic. Engaging and quirky, Becky Pedigo's unique comic mind examines how a small town girl with big hopes and dreams can end up behind chicken wire, telling jokes for gas money, while contemplating the irony of existence.
Becky Pedigo was born in Amarillo Texas. She's spent the last twenty-five years traveling the globe doing stand-up and has appeared on various television shows including "The Late, Late Show with Craig Ferguson" and her own half hour special "Comedy Central Presents – Becky Pedigo." Becky now resides in Los Angeles, California. Sometimes she gets to sleep in her own bed, which kinda makes her happy.
Check out a clip from Becky's HBO special on YouTube!
Sponsors
Christine & Bob Williams
After Hours Season Sponsors