Buy Tickets
PG-13
ACT Staged Reading: She Kills Monsters
Written by Qui Nguyen
Directed by Rachel Tietz
Stage Management & Assistant Direction by Grantland Tracy

Show Times
August 10 – August 11, 2021
 Tue & Wed @ 7 pm

About
She Kills Monsters tells the story of Agnes Evans as she leaves her childhood home in Ohio following the death of her teenage sister, Tilly. When Agnes finds Tilly's Dungeons & Dragons notebook, however, she finds herself catapulted into a journey of discovery and action-packed adventure in the imaginary world that was her sister's refuge. In this high-octane dramatic comedy laden with homicidal fairies, nasty ogres, and '90s pop culture, acclaimed playwright Qui Nguyen offers a heart-pounding homage to the geek and warrior within us all.
This staged reading is performed by student actors in our Academy of Creative Theatre.
Please take a moment to read our Health & Safety Information for all performances HERE.
Reviews
It will slash and shapeshift its way into your heart.
Packed with action, wit, and a sizable nerd-quotient, the production is a delight from start to finish.
Cast
Evil Cheerleader
Charley Beck
Evil Cheerleader
Liora Nunley
Evil Cheerleader
London Raftery
Sponsors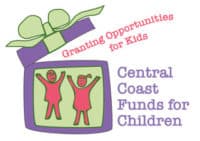 Show Sponsor
---
SHE KILLS MONSTERS is produced by special arrangement with Concord Theatricals.