Buy Tickets
G
Hello, Dolly!
Book by Michael Stewart
Music & Lyrics by Jerry Herman
Based on the play The Matchmaker by Thornton Wilder
Original Production Directed and Choreographed by Gower Champion
Produced for the Broadway Stage by David Merrick and Champion Five, Inc.
Directed and Choreographed by Brad Willcuts
Musical Direction by Lacey McNamara
Costume Design by Randon Pool
Scenic Design by David Linfield
Lighting & Sound Design by Kevin Harris

Show Times
June 7 – June 30, 2019
 Wed-Sun @ 7 pm
 Sat & Sun @ 2 pm

About
Our apologies for running out of printed playbills for the final weekend of Hello, Dolly! You may read the full version of our playbill, including director and actor bios, at the link below. Thank you for attending our production of Hello, Dolly!
View Playbill
In turn-of-the-century New York, professional meddler and matchmaker Dolly Gallagher-Levi decides she's going to marry miserly half-a-millionaire hay & feed dealer Horace Vandergelder — and that's where the fun begins! Hello, Dolly! bursts with humor, romance, high-energy dancing, and some of the greatest songs in musical theatre history, including Put On Your Sunday Clothes, Before the Parade Passes By, Hello, Dolly!, Elegance and It Only Takes a Moment. The romantic and comic exploits of Dolly Gallagher-Levi, turn-of-the-century matchmaker and "woman who arranges things," are certain to thrill and entertain audiences again and again.
Hello, Dolly! runs approximately two hours, 30 minutes, including one 15 minute intermission.
Photos
RyLo Media Design, Ryan C. Loyd
Reviews
They just don't make 'em like this anymore and we all know it."
Money, pardon the expression, is like manure. It's not worth a thing unless it's spread around, encouraging young things to grow.
Cast
Dolly Levi
Hayley Galbraith
Horace Vandergelder
Leo Cortez
Ermengarde
Penny DellaPelle
Mrs. Rose
Kelly Fidopiastis
Ensemble
Amanda Langworthy
Sponsors
Sharynn & Jerry Chirpich
Show Sponsors
Carol Kiessig
Show Sponsor
Carol & Ron Burkhart
Show Director Sponsor
Musical Director Sponsor
Marcia Scott
Choregrapher Sponsor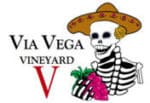 Toast of the Town
---
HELLO, DOLLY! is presented by arrangement with TAMS-WITMARK
https://tamswitmark.com/