Buy Tickets
PG
Rounding Third
Written by Richard Dresser
Directed by Lawrence Lesher

Show Times
November 3 – November 19, 2017
 Wed, Thu, Fri, Sat, Sun @ 7 pm
 Sat & Sun @ 2 pm

About
The tumultuous journey of two very different Little League coaches is chronicled in this hilarious and heartfelt two-man show. From their first tentative meeting, through exhilarating victories, heartbreaking defeats, interminable rain-outs and finally the climactic championship game, the two men battle over how to lead the team while sharing the ups and downs of fatherhood.
Martinis will be available at the bar for all Saturday shows on November 11th and 18th!
Rounding Third runs approximately 2 hours, including one 15 minute intermission.
Photos
RyLo Media Design, Ryan Loyd
Reviews
Rounding Third introduces us to two coaches — one a veteran, the other a new recruit. Their clash of styles and wills drives this funny, acerbic and touching play through the bumpy terrain of fatherhood and baseball.
Cast
Sponsors
Show Sponsor
Show Sponsor
Pam & Mitch Nichter
Show Director Sponsor
Toast of the Town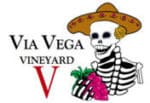 Toast of the Town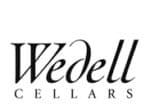 Toast of the Town
---
Produced by special arrangement with THE DRAMATIC PUBLISHING COMPANY of Woodstock, Illinois